Description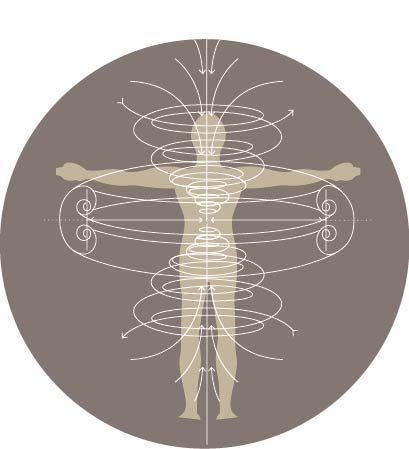 VitaPlex
Our most comprehensive solution for personal protection and vibrant well-being
The 1.25-inch-long VitaPlex has a vibrationally imprinted circuit permanently sealed within the pendant and encoded with specific subtle energetic signals designed to keep your body balanced. The range of frequencies available within the VitaPlex enables it to interact with you and adapt its "broadcasting" frequencies to your changing needs and outside circumstances.
An extra layer of personal protection with balancing and harmonizing energy
Other devices on the market—pendants, magnets, gems and more— simply can't match the long-term balancing and harmonizing "smart" power of the VitaPlex, which can:
Help to restore integrity to the body through the energy field
Help cells to regenerate and function correctly
Energize while promoting calmness and clarity
Protect you from electromagnetic radiation
Counter jet lag and ease travel.
The Vitaplex is permanently encoded with specific subtle energetic signals. These signals are designed to bridge imbalances in the body's energy system and release the body's energy flow. It supports the opening of a new circuit of life energy throughout the body-mind so clear communication channels between the subtle bodies and the physical are reestablished.
Start to feel better immediately
As soon as you put on the VitaPlex, its encoded frequencies begin to interact with your unique energy field to balance and harmonize your body. It continues to adapt to your needs and keeps you protected from toxic fields that can compromise your health. For best results, you should use the VitaPlex daily.
Frequently Asked Questions
Do you have a VitaPlex for children?

Children can wear the VitaPlex Necklace; there is no specific necklace for children.

I don't like to wear pendants or necklaces. Are there other ways the Vitaplex can be worn?

A short ball chain (hardware store purchase) can be used to attach the VitaPlex to wear it on a belt loop, in your pocket or on a strap; women sometimes use their bra strap. Remember, you should wear the necklace near or on the body.

Can I change the VitaPlex cord? How does the rubber necklace work?

You can wear the Vitaplex on any type of chain or on a cord. The VitaPlex comes with an 18-inch flexible black rubber necklace. The clasp works by inserting the metal reinforced tip into the open tube end.

How do I care for the Vitaplex?

You can clean your VitaPlex with a soft cotton cloth or a jeweler's silver polish cloth. In order to maintain the sterling silver finish and the black oxidized sections, do not use harsh chemicals or abrasives on the surface.

Can I wear the VitaPlex in water?

Yes. Showering or swimming while wearing the VitaPlex is OK. Strong minerals in the water may cause oxidation and change the color, but that won't affect the energetics of the necklace.

Can I wear the VitaPlex in airports?

The VitaPlex offers effective protection in airports and can be worn through security without any interference to its energetics. However, it is up to security personnel to determine if you need to remove metal on the body when you pass through security scanners.

How often should I wear it?

With regular use (preferably daily) the Vitaplex helps to counteract the damaging effects of toxins by stimulating the body's vital life force and by arousing the immune response so that harmony is restored.

Does it protect against EMFs?

It is designed to clear and protect against environmental stress due to toxic electromagnetic fields, geopathic disturbances and other noxious energies. It keeps the body-mind and the nervous system in a state of equanimity by clearing the effects of environmental stress and balancing the related disharmonious energy patterns.

How does the VitaPlex energetics help?

The VitaPlex bridges imbalances in the body's energy system and releases the body's energy flow. It supports the opening of a new circuit of life energy throughout the body-mind. The frequency patterns in the VitaPlex also help to clear negative emotional patterns, thoughts and feelings.
What Our Customers Have to Say
"…new
level
of
energy
and
vitality."
I started wearing the VitaPlex pendant and within a short time I literally jumped to a whole new level of energy and vitality. It was unmistakable and such a surprise.
"…
calming
and
energizing
…"
The VitapLex feels so very harmonizing – both calming and energizing at the same time. I love this and wear it all the time. Thank you so much for this incredible product.
I have been using your VitaPlex product now for several months. I have osteoarthritis and have noticed a marked improvement. Typically I was taking Naproxen at least three times per week to help with pain. I now have only had to take it once this month. This is a huge help keeping me pain free. I am so pleased with your product.  I am telling all my friends about it! Thank you!
"…wrist
pain
has
subsided
completely."
I recently purchased a VitaPlex pendant to help with the electromagnetic fields where I work and got more than that. I injured my wrist on the job two years ago, and in addition to working with the EMFs by wearing the VitaPlex, I have found that the wrist pain has subsided completely. How amazing!
"…depend
on
it
every day
to keep
my
vitality…"
I am wearing my VitaPlex right now and depend upon it every day to keep my vitality up.
As soon as I put the VitaPlex pendant on, my energy increased a lot. I felt like I could go and go. I wear it all the time and depend on it every day to keep my vitality up. This was such a joyful surprise as I needed the help with my energy and it just changed so much for the better.
Try the VitaPlex RISK-FREE for 30 days
All SafeSpace products have a 30-day money-back guarantee. If you are not completely happy with the product, return it within 30 days for a full refund.